/Filmcast Ep. 92 - Repo Men (GUEST: Dave3 from Geeks of Doom)
: "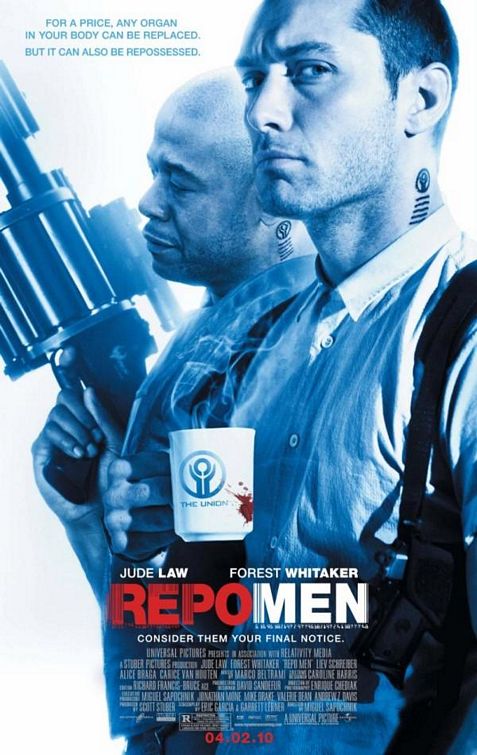 In this week's episode of the /Filmcast, David Chen, Devindra Hardawar, and Adam Quigley get caught up on Breaking Bad, celebrate Chris Evans' selection as Captain America, and respond predictably to news that Platinum Dunes is remaking The Monster Squad. Special guest Dave3 joins us from Geeks of Doom.
Congratulations to the winners of our Kick Ass contest! Alex S. from Laguna Niguel, CA, John C. from Tacoma, WA, and Chris H. from Irvine, CA will be receiving copies of Kick Ass: Creating the Comic, Making the Movie. Thanks to Titanbooks for sponsoring the contest!
You can always e-mail us at slashfilmcast(AT)gmail(DOT)com, or call and leave a voicemail at 781-583-1993. Join us next week on Sunday night (tentatively) at 9 PM EST / 6 PM PST at Slashfilm's live page as we review How to Train Your Dragon.
Download or Play Now in your Browser:
Subscribe to the /Filmcast:
Shownotes
Introduction
What We've Been Watching


Devindra (02:18):Breaking Bad Season 2: Blu-Ray, Justified


Dave (10:08): Breaking Bad: Season 3 Premiere


Dave3 (15:04): Back to the Future 1 and 3, New Moon


News Discussion
Featured Review
Credits
"