Aziz Ansari Cast in Ruben Fleischer's 30 Minutes or Less. Film Inspired by Real Events?
: "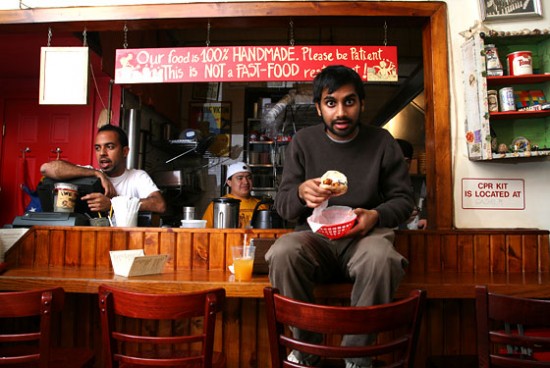 In what is shaping up to be a top shelf action comedy, tonight brings news that Aziz Ansari is in negotiations to star in 30 Minutes or Less from Zombieland director Ruben Fleischer. The dapper comedian and co-star of Parks & Rec would play a junior high school teacher thrown into a ticking clock scenario when his pal—an aimless pizza delivery man—is ordered to rob a bank by two goons who strap a bomb to his chest.
Read the rest of this post on SlashFilm.com…

Here are some possibly related posts:
"