Bourne Helmer Paul Greengrass to Direct James Cameron's Fantastic Voyage 3D
: "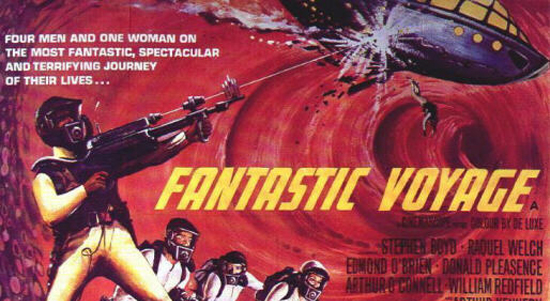 In December 2009, it was reported that James Cameron was developing/producing "a Shane Salerno-scripted (Aliens vs. Predator: Requiem) sci-fi action script for Fox, described as an 'event' film set in the future." Soon after we learned that the film was actually a 3D remake of Fantastic Voyage. So who will direct this 3D remake of the sci-fi classic?
Paul Greengrass is in talks to helm the project. Greengrass is best known to audiences as the director of the latter two Bourne films: The Bourne Supremacy and The Bourne Ultimatum. But film geeks might know him better as the director behind Bloody Sunday, Green Zone and the underrated and Oscar-nominated United 93.
But how will Greengrass adapt to a more traditional shooting style? Anyone who has seen any of Paul's films, knows that the director loves to shoot films using handheld cameras. He has been both criticized and praised for his gritty shaky-cam documentary-style cinematography. I'm pretty sure that look won't translate well to 3D.
Read the rest of this post on SlashFilm.com…

Here are some possibly related posts:
"