Casting Notes: Brandon Routh in The Walking Dead, Jon Tenney in Green Lantern, Unknowns in Todd Phillips/Joel Silver's Mystery Comedy Project X
: "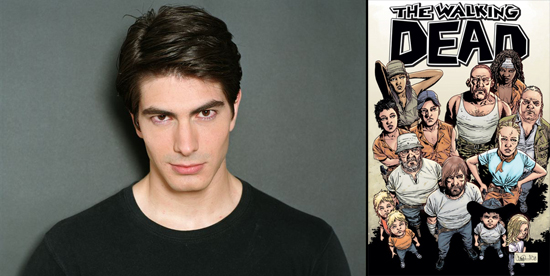 AMC seems pretty high on Frank Darabont's The Walking Dead, a series adaptation of Robert Kirkman's comics. Andrew Lincoln stars as Rick Grimes, with Jon Bernthal as his partner before the story's zombie apocalypse takes place.
Now there's word that Brandon Routh is 'a lock' for a role in the series. No role is mentioned, and Bloody Disgusting's casting report is otherwise light on details. Meanwhile, what's up with Dylan Dog, the Routh-starring adaptation of the comic series of the same name? It has an Italian premiere scheduled for this fall, but no US distributor yet. Maybe that will change if Routh kills in Scott Pilgrim.
After the break, an addition to Green Lantern and details on a new secret comedy produced by Todd Phillips.Read the rest of this post on SlashFilm.com…

Here are some possibly related posts:
"