/Film Boston - An Interview with Michael Madsen
: "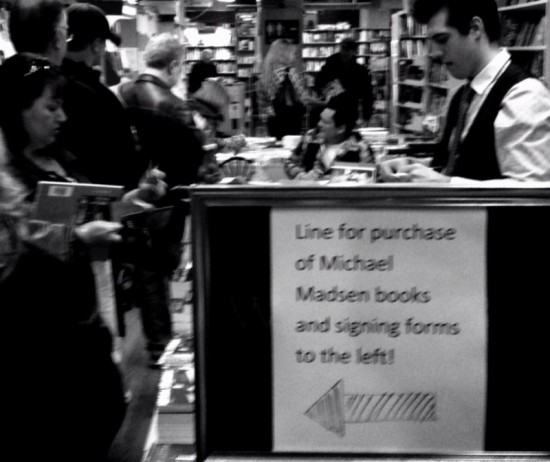 Lots of cool film-related stuff happens in Boston, Massachusetts and not that many people are here to document it, preserve it and spread the word about it. Special screenings, Q&As, panel discussions — we have them all, and frequently too. /Film Boston aims to be a bi-weekly column that will bring you audio and video content from film-related events around the Boston area. If you don't live in Boston, I hope that this column will give you a window into some of the cool stuff that happens here regularly. If you do live here, hopefully you'll come here to get the heads-up on what's been going on, and what is to come.
After the break, an interview with Michael Madsen about poetry, David Carradine, Jack Kerouac, and that ear scene from Reservoir Dogs. You can find all past versions of /Film Boston by going to http://www.slashfilm.com/boston
Read the rest of this post on SlashFilm.com…

Here are some possibly related posts:
"