San Diego Convention Center Plans $753 million Expansion in Bid to Keep Comic-Con
: "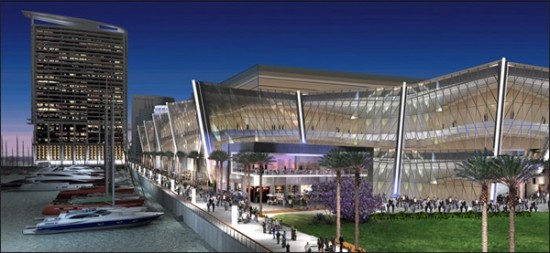 I love visiting WonderCon every year because it's like Comic-Con, but not as packed and uncomfortable. You can easily get a seat in the main hall and you can actually walk the show floor without being in the middle of a big pack of sweaty geeks. Some people over the weekend told me that this is exactly how San Diego Comic-Con International felt 10 years ago. And as we all know, Comic Con has ballooned into an uncontrollable mess (and I say that in the nicest way possible). Comic-Con sells out far in advance, hotels close to the convention center are almost impossible to find, and don't expect to get into Hall H unless you get up at 7am in the morning and camp out all day in a seat.
In 2012, San Diego's contract with Comic-Con comes to a close. Everyone wants to know if Comic-Con will leave San Diego. And if the convention goes elsewhere, where could that be? Las Vegas, Anaheim and Los Angeles are all bidding for the right to become the future home of the geek meca. But will Comic-Con leave the place where it all started?
A land deal could be under way that might keep Comic-Con in San Diego.
Read the rest of this post on SlashFilm.com…

Here are some possibly related posts:
"