Scorsese and De Niro's 'The Irishman' to be Two Films with a Heavy Fellini Influence?
: "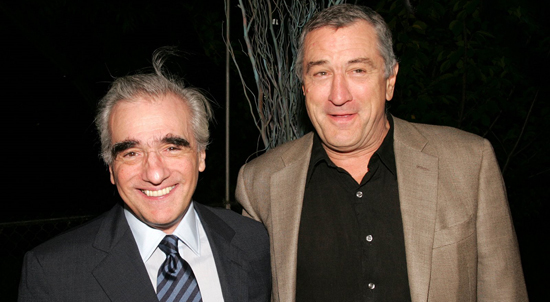 It doesn't look like he's getting to it any time soon, but after Martin Scorsese finishes The Invention of Hugo Cabret and the planned follow-up Silence (his 'Jesuit priest drama') there has been talk of finally making The Irishman, which would reunite the director with Robert De Niro.
The Irishman is based on the book I Heard You Paint Houses, which is about Frank "The Irishman" Sheeran, a mob assassin who is believed to have carried out more than 25 mob murders, and claimed to have killed Jimmy Hoffa. Over a year ago De Niro said that he and Scorsese had the idea of incorporating a 'film within a film' angle to this project. Now a comment by Robert De Niro suggests that the project will have a very Fellini-esque twist, should it come to fruition as currently conceived.Read the rest of this post on SlashFilm.com…

Here are some possibly related posts:
"