Animal Kingdom Movie Trailer: Australian Crime Hits Home
: "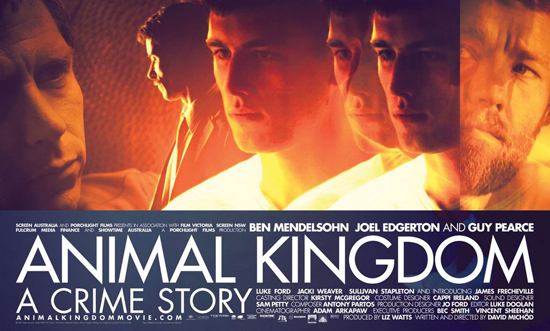 David Michôd's Australian crime film Animal Kingdom debuted a couple months back during Sundance, where it drew a full slate of rave reviews. (Including one from our own David Chen.) At the time we presented a teaser trailer for the film, where the footage was cut to 'All Out of Love' by Air Supply. (You'll never hear the band the same way again after seeing the film, says David.)
Now there is a full Australian trailer for the Sony Pictures Classics release (US trailer is forthcoming) which opens in early summer, on June 3rd. (UPDATE: That's actually the Australian release date. SPC hasn't set a US date yet.)
This trailer uses Air Supply to good effect as well, but before the song kicks in we get an introduction to the family of criminals that is the film's chief concern. Newcomer James Frencheville is Josh, a teenager who goes to Melbourne to live with his uncles Baz (Joel Edgerton) and Darren (Luke Ford) after the death of his mother. His grandmother (Jacki Weaver) turns out to have a serious hold on the family, as you'll see implied in some of the footage here.
Reviews have thrown around comparisons to The Godfather and The Sopranos, but regardless of that influence I'm already taken with the look of this footage, and what I can see of the performances. This film was high on my watch list after Sundance, and this only makes me more keen to see it.
The official synopsis:
Welcome to the jungle known as the Melbourne underworld. "Animal Kingdom" uses this edgy locale to unspool a gripping tale of survival and revenge.




Pope Cody (Mendelsohn), an armed robber on the run from a gang of renegade detectives, is in hiding, surrounded by his roughneck friends and family. Soon, Pope's nephew, Joshua "J" Cody (Frecheville), arrives and moves in with his hitherto-estranged relatives. When tensions between the family and the police reach a bloody peak, "J" finds himself at the center of a cold-blooded revenge plot that turns the family upside down.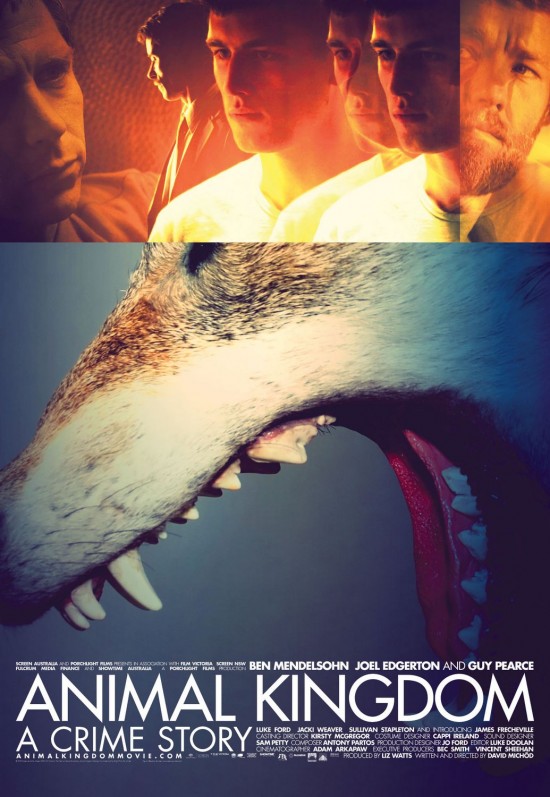 "