Ben Stiller and Noah Baumbach Reteaming for Mr. Popper's Penguins?
: "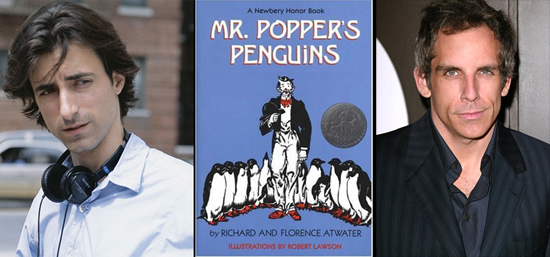 Noah Baumbach and Ben Stiller are doing pretty well together thanks to the current film Greenberg, and now the pair may end up working together once more. This follow-up won't quite be in the same vein of their current film, however, in which Stiller could be charitably called an unlikable guy.
The new film would be based on a children's book: Mr. Popper's Penguins, by Richard and Florence Atwater. It's not a huge stretch for Baumbach, who co-wrote Fantastic Mr. Fox, but in the wake of Greenberg, it might look like a real left turn. Read the rest of this post on SlashFilm.com…

Here are some possibly related posts:
"