Casting Notes: Analeigh Tipton in Crazy Stupid Love; James Brolin and Jane Seymour in Love, Wedding, Marriage; Tom Arnold in Battleship
: "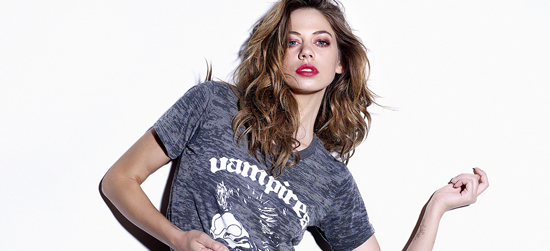 The Steve Carell / Ryan Gosling comedy that may or may not be called Crazy, Stupid Love is quickly adding actors. I Love You, Philip Morris directors John Requa and Glen Ficarra have already nabbed Emma Stone and Julianne Moore, and now they're bringing in ex-figure skater Analeigh Tipton. She's been part of America's Next Top Model and will be seen in The Green Hornet later this year.
Film has Carell and Moore as a married couple who start divorce proceedings when she confesses an affair. Depressed, Carell meets Gosling's character, who offers to help him get back in the game with women. Meanwhile, Carell's son is in love with his babysitter (Tipton), who has a thing for Carell. Meanwhile, Gosling has struck out with Emma Stone, who eventually factors back into the story. [Variety]
After the break, Dermot Mulroney assembles a cast for his directorial debut, and Tom Arnold takes a spot on Peter Berg's Battleship.Read the rest of this post on SlashFilm.com…

Here are some possibly related posts:
"