Holy Rollers Trailer: Jesse Eisenberg Deals Drugs and Drama
: "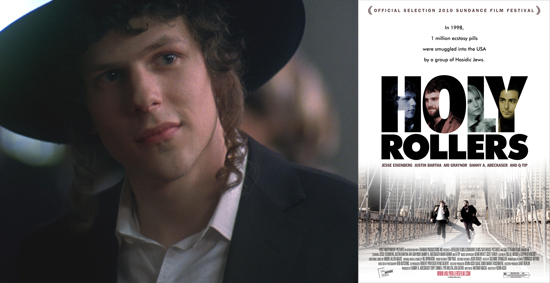 One of the many Sundance debuts this year was Holy Rollers, from first-time feature director Kevin Asch. It features Jesse Eisenberg, Justin Bartha, Ari Graynor and Q-Tip in the seemingly unlikely story of a young man (Eisenberg) who is drawn by a neighbor (Bartha) into a scheme to smuggle ecstasy into the US. Now there's a trailer for the picture, which First Independent Features will release in May.Read the rest of this post on SlashFilm.com…

Here are some possibly related posts:
"