Is This Inception's Dream Machine?
: "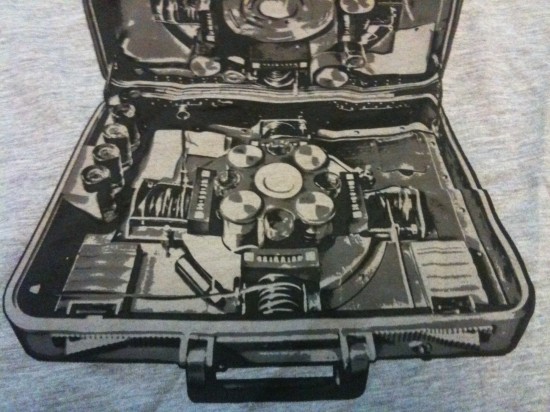 While attending Christopher Nolan's Inception panel, /Film's own Peter Sciretta was given a ticket for some Warner Bros swag which included a mysterious t-shirt. The full size image is lurking beyond the break.
The back of the shirt features a QR code that I assume will play some part in upcoming viral activity.
Read the rest of this post on SlashFilm.com…

Here are some possibly related posts:
"