Joel Edgerton Comments on The Thing Prequel
: "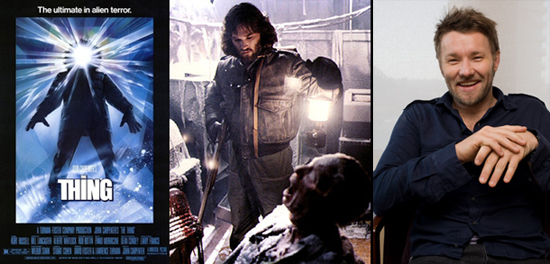 You might be irritated at the idea of a prequel to John Carpenter's The Thing, but I don't see how any fan of Carpenter's movie couldn't be at least a little bit curious about what's been cooked up for the film that is currently shooting in Toronto. I don't figure this film will even vaguely stack up to Carpenter's when it comes to effects — The Thing is just too far up the ladder of classic 'latex and bladder' based films — but what will the designs look like? Furthermore, will the tension be as thick, and as fun, as it was originally?
One of the primary actors in the prequel is Joel Edgerton, who also appears in Animal Kingdom and wrote and appears in The Square, directed by his brother Nash Edgerton. While promoting The Square's release in the US, the actor started talking about his work on the prequel, which currently seems to be going under the working title The Thing.Read the rest of this post on SlashFilm.com…

Here are some possibly related posts:
"