Kooky's Return Trailer: This Time, With Subtitles and English-Language Website
: "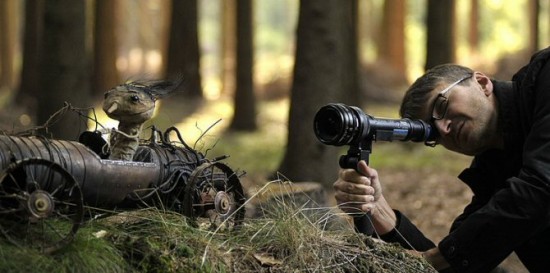 Not long ago I posted the trailer for Kooky's Return, a beautiful-looking film by Jan Sverák (director of the Best Foreign Film Oscar-winning Kolya) that combines live-action and puppets for a slightly off-beat, very imaginative look at childhood. At the time the trailer featured no subtitles. Just after posting, however, I got in touch with the film's production designer, Jakub Dvorský, and he recently mailed to point out that the trailer is now subtitled. So here's an encore presentation. Read the rest of this post on SlashFilm.com…

Here are some possibly related posts:
"