LA Opens Facebook Fan Page to Rally Support for Comic Con in Los Angeles
: "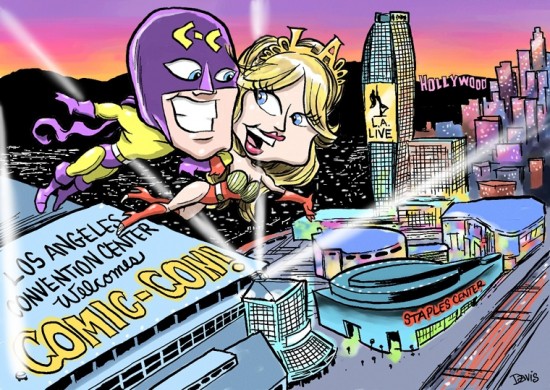 As you probably know by now, San Diego's contract with Comic-Con comes to a close in 2012. Everyone wants to know if Comic-Con will leave San Diego. And if the convention goes elsewhere, where could that be? Las Vegas, Anaheim and Los Angeles are all bidding for the right to become the future home of the geek meca. But will Comic-Con leave the place where it all started?
Last month, the Anaheim and Orange County Convention & Visitors Bureau issued a public letter announcing their intentions to make the Anaheim Convention Center the new home of Comic-Con, and launched a Facebook fan page "to gauge the fervor of the Southern California crowd" and show Comic-Con organizers "just how excited people" are about the possibility of Comic-Con International moving to Anaheim.
In response, Los Angeles has opened their own Facebook fan page…
Read the rest of this post on SlashFilm.com…

Here are some possibly related posts:
"