The Losers Sizzle Reel
: "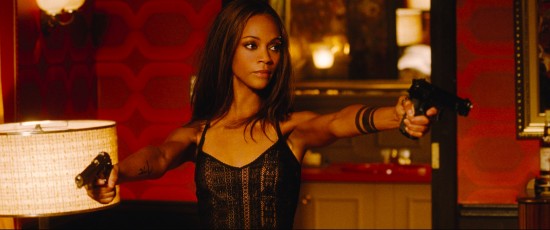 Earlier today we posted 34 high resolution photos from the big screen adaptation of The Losers. I'm not sure why, but after all the trailers, photos, clips and interviews, I haven't really been excited to see this movie. That is, until Warner Bros premiered a sizzle reel for the film at WonderCon this past weekend. This three and a half minute clip (which should really be called an extended movie trailer) doesn't show a ton of new footage, but somehow I came out thinking this movie might be a lot of fun. Do you agree? The clip is now online, thanks to MySpace, and can be watched embedded after the jump. Leave your thoughts in the comments below!

Read the rest of this post on SlashFilm.com…

Here are some possibly related posts:
"