Robert Zemeckis to Direct Dark Life
: "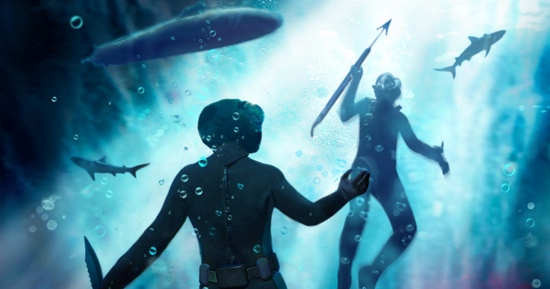 Robert Zemeckis is set to direct a big screen adaptation of Kat Falls' upcoming young adult novel Dark Life for Walt Disney Pictures. No word on who will pen the adaptation, but considering that Illinois-based first-time author Falls is a graduate screenwriting program professor at Northwestern University, the logical choice would be the author.
Imagemovers is developing the project, but there is no word on if Zemeckis plans to film the project using performance capture or live action (or a mix of both). As you know, Disney recently announced they would be closing Zemeckis' Imagemovers Digital, the company which produced the Zemeckis' previous performance captured projects. I think I speak for a lot of film fans when I say that I hope Zemeckis makes a return to live-action. And this sounds like the perfect story for a combination of live-action/computer animation/performance capture hybrid filmmaking, ala Avatar. The underwater sci-fi project even sounds like something James Cameron would make, if he were to make a PG film.

Read the rest of this post on SlashFilm.com…

Here are some possibly related posts:
"