Time Loop Sci-Fi War Film All You Need Is Kill Coming Soon
: "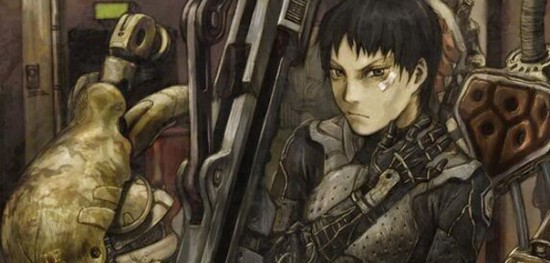 Dante Harper's film CV is a varied one: editing a documentary about Static-X; directing and acting in the surrealist black comedy The Delicate Art of the Rifle; a small mountain of production manager credits, very often on DVD supplements; a little role in The Onion Movie; scripting an adaptation of Charles Burns' Black Hole. Add to this the not insignificant pay day he's just scored for a spec-script adaptation of the Japanese novel All You Need is Kill. He certainly gets around, and I'm sure he's destined for full-on cult status with a resume like that.
All You Need is Kill is a hideously Engrishy-y title, don't you think? Hiroshi Sakurazaka's original novel, published in English by the Manga-maestros at Viz, is about a young soldier sent out to fight an alien menace. When he gets killed in action, a time loop repeats the day, and he fights and dies again. And again. And again. Run, Soldier Run! This concept has been compared to Groundhog Day, of course, but to my mind the most obvious similarities in this case are to a video game. Especially as the soldier finds his combat skills increasing, slowly and subtly, in each iteration.
Read the rest of this post on SlashFilm.com…

Here are some possibly related posts:
"