Two New Iron Man 2 TV Spots Show Brief Glimpses of Action
: "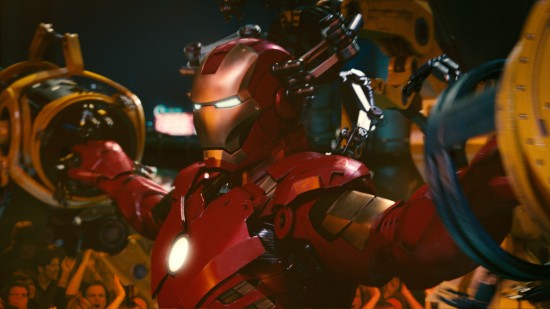 The release of Iron Man 2 is barely a month away, and Marvel and Paramount have been careful not to show off too much of the film in advance of the May 7 opening. While we've seen a couple of trailers and TV spots, we still haven't seen much of Mickey Rourke's Whiplash character, or Scarlett Johansson's Black Widow.
Now a couple of international TV spots are giving very brief glimpses of both those characters, for those who can't wait just four more weeks to see it all.Read the rest of this post on SlashFilm.com…

Here are some possibly related posts:
"