Cool Stuff: Tyler Stout's Best Worst Movie Poster
: "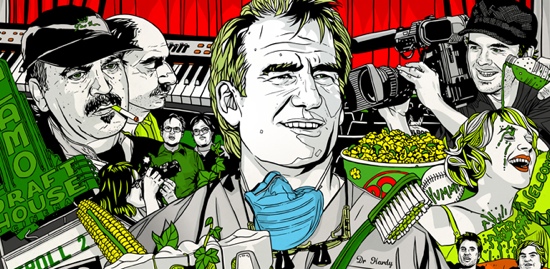 The theatrical poster for Best Worst Movie is designed by /Film favorite Tyler Stout. We've been writing about artist Tyler Stout since we first found his "Remember the Alamo" poster at the Alamo Drafthouse. The Austin based artist frequently provides kick ass posters for the Alamo's special events, most of which we have featured on /Film: Robocop , The Road Warrior , Spaced , Hellride , Big Trouble in Little China, The Lost Boys, The Warriors , The Thing, Blade Runner, Total Recall, The Big Lebowski, The Warriors and Lost.
I'm not sure if Stout's new Best Worst Movie poster will be available for public purchase, but chances are Mondo Tess in Austin will have it if and when it does go on sale. Check out the full design, along with variant versions and screening dates/locations, after the jump.
Read the rest of this post on SlashFilm.com…

Here are some possibly related posts:
"