Magnolia Acquires Freakonomics Movie
: "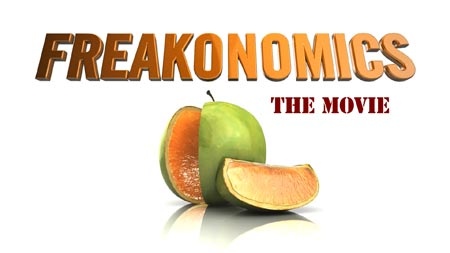 Magnolia Pictures has acquired the domestic distribution rights to the big screen adaptation of Steven Levitt and Stephen Dubner's bestselling book Freakonomics.
Like the book, the film examines human behavior with provocative and sometimes hilarious case studies, bringing together a dream team of filmmakers responsible for some of the most acclaimed and entertaining documentaries in recent years: Academy Award® winner Alex Gibney (Enron: The Smartest Guys in the Room, Casino Jack and the United States of Money), Academy Award® nominees Rachel Grady and Heidi Ewing (Jesus Camp), Academy Award® nominee Morgan Spurlock (Super Size Me), Eugene Jarecki (Why We Fight) and Seth Gordon (The King of Kong).
The film is set to premiere as the closing night film of the Tribeca Film Festival in early May. No release date has been announced. You can read the whole press release after the jump.
Read the rest of this post on SlashFilm.com…

Here are some possibly related posts:
"