RED Movie Logo Revealed
: "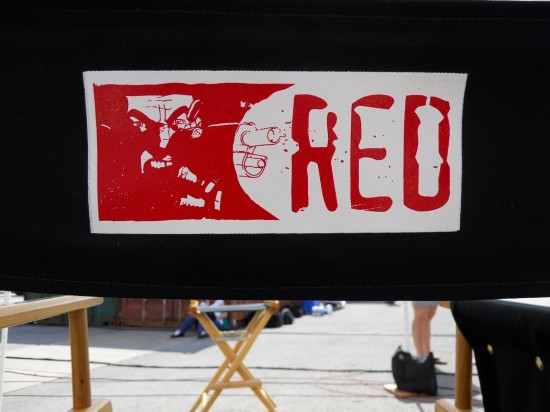 Comic co-creator Cully Hamner has posted the on-set logo for the big screen adaptation of the DC Comics/Warren Ellis graphic novel Red on his blog. Of course, the temp logo, which appears on the chairs on the New Orleans set, looks almost exactly like it does on the comic book covers. Check out a close-up, after the jump.
Read the rest of this post on SlashFilm.com…

Here are some possibly related posts:
"