Script Sales: Kurtzman and Orci Produce Airport Thriller From Writer Jeremy Slater; Hitman Producers Option Horror-Thriller 'Suspension'
: "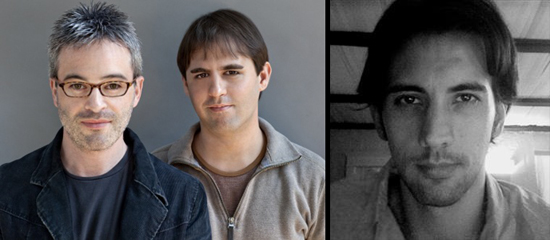 Writers turned producers Alex Kurtzman and Roberto Orci (Alias, Transformers, Star Trek) have put together a pitch for a thriller set in an airport and set it in motion at DreamWorks. The key element of the equation is their partner in the pitch: screenwriter Jeremy Slater, whose work has ended up on the Black List (Score, in 2007) and has a couple other scripts in development. (Pet and My Spy.)
I've known Slater for years and love his work — he's genuinely funny and a great writer. Kurtzman and Orci, OK, not my favorites, but you'd figure that if any producers are going to let a writer's good ideas through, it'll be those two, right? THR doesn't offer any more details, other than the fact that Mathew Cullen is attached to direct.
After the break, the producers behind Hitman option their own transportation-oriented thriller.Read the rest of this post on SlashFilm.com…

Here are some possibly related posts:
"