Thor and The Avengers Round-Up: Cameos, Costumes, Controversy and More
: "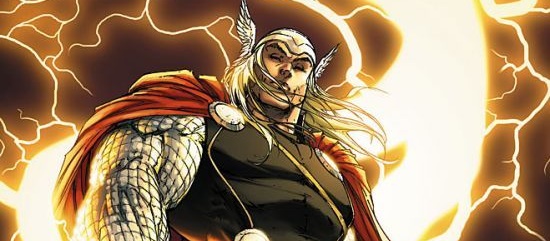 Thanks to those ever-dependable news-n-rumour goldmines, the premiere red carpet and good ol' Twitter, we've got a tidy little pile of Thor and The Avengers business to get through. Let's get on with it.
Nugget one. Thor's rumoured cameo in Iron Man 2 may have been confirmed. We already showed a screen capture from an online featurette that appears to show Chris Hemsworth as the mighty hammer man, holed up in a humble Earth prison. Today, Comic Book Movie are sharing some tweets from " Branding Consultant and Creative Director" Gregory Littley in support of the rumour. Here's the important one:
Press shots should hit the 'net RIGHT around the timing/release of IRONMAN2. PS. It is THOR in the IRONMAN@ trailer.
Some circumstances make me doubt this a little. For one thing, the supposed Thor appearance is not in the trailer but a featurette, and then, when asked if he meant said featurette, Littley worded his response in a ducking, diving noncommittal fashion.
Thankfully, while that nugget might end up being pure pyrite, there's some better-sourced gold in the pan too.
Read the rest of this post on SlashFilm.com…

Here are some possibly related posts:
"